The name of the locality Campotondo already existed in the seventeenth century and derives from the round form of the property including the manor house in the centre with the farm cottages around it which are then encircled by agricultural land.
The property is composed of the main house with its stone battlemented tower and two country houses in rustic Tuscan style. They have been reconstructed and made habitable into holiday apartments consisting of two, four and six beds, each one furnished with every comfort. They are in a panoramic position in the middle of trees over one hundred years old. Here you can find complete peace and quiet, but at the same time enjoy the new modern swimming pool, solarium and shower, heated by solar energy and still appreciate the unspoilt charm of rustic Tuscany.
From Campotondo it is possible to reach, on foot, the spa, Bagno San Filippo with its two natural pools in the middle of a wood, the small village of d'Orcia with its Tentennano medieval fortress and Bagno Vignoni spa.
---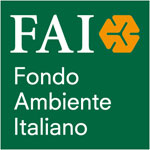 FAI Fondo Ambientale Italiano:
http://fondoambiente.it